Computer Lessons At Home –
List Of Services Available
National Disability Insurance Scheme (NDIS)
For some time now we have been helping people on the NDIS with everything from setting up their laptop or phone or creating a song playlist! We are passionate about utilising technology to improve livelihoods.
Returning to Work or Transitioning to New Work
For a number of years we have assisted various organisations with assisting teaching new skills and knowledge to people who are transitioning to new work or returning to work under the South Australian Work Cover system.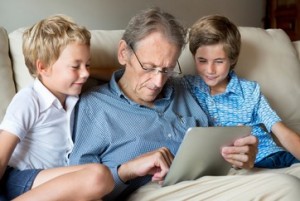 Here at Computer Lessons @ Home we'd love to teach you how to operate a computer, from a beginner level onwards. Our tuition covers a huge range of computer-related topics, from computer hardware basics, to learning operating systems, and much more as listed below.
Please note we do not lock you into any contracts. There are no minimum tuition periods.
You are in complete control of how little or how much you learn.
Whilst we're happy to teach experienced clients an advanced knowledge of any of our various topics, our specialty lies in helping complete novices get up and running with confidence. We also have considerable experience helping people returning to work after maternity leave or injury.  There is no level of knowledge required. You choose whether to go to a basic understanding or further.
Our goal is simply to transition you from your starting point to your desired end goal. Tuition is provided either on a one-on-one tuition basis, or in a small group training session. We generally recommend one-on-one training as this ensures you get the absolute most out of each session, learning exactly what you need to know at your own pace. This will usually save you both time and money, and at the same time allows us to develop a great rapport.
Below is a list of the topics we teach, in no particular order, with links from some for further information. If you want to learn about something technology-related that isn't on this list, please call Marty on 0421 228 223 or  contact us. We'll always do our best to accommodate your needs.
Basic Computer Understanding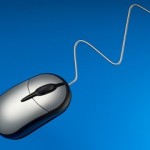 Knowing how to operate a computer is incredibly valuable in today's world. This topic includes things like the use of a mouse and keyboard, a touch pad (like an i-pad), a touch screen, how files and folders work (management skills and strategies), regular maintenance to keep your computer running smoothly, and much more.
Technology Terminology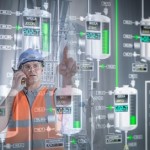 There are lots of technology terms that are effectively in a different language if you don't understand them. We'll take the mystery out of these terms and translate this foreign language for you. Before you know it you'll be able to take the lead in conversations you never dreamed of taking part in!
Hardware Vs Software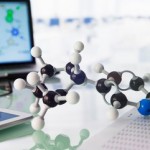 Understand the difference between these two – the hardware being the physical stuff that goes with your computer or other devices, and the software being the programs that operate within your hardware (i.e. the stuff you need to know how to use!).  Learning computer hardware basics along with software programs is essential if you want to learn how to operate a computer.
Downloading and Installing Software

Before you get too computer savvy, you'll want to install anti-virus and anti-spam software. We're happy to include this software and installation for FREE, as part of our hourly fee.
Installing Hardware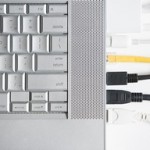 Learning about computer hardware basics includes knowledge of how to use printers, scanners, modems and more. You can choose to figure this out for yourself, which inevitably leads to off-the-chart levels of frustration and heartache – without achieving the desired end result. Or you can take the easy and much happier way out, by letting us show you how. We'll also explain how everything works, as you'll need to have a basic understanding in case something goes wrong and you need to call a technician.
Operating Systems

This is the main software installed on a computer or similar device, and it's what allows you to navigate to wherever you want to go. It's a huge part of learning how to operate a computer. We can teach you to use and understand the various operating systems. This includes Microsoft Windows XP, Vista, Windows 7, Windows 8, Windows 10, Android, and Mac X.
Web Browsers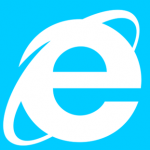 There are various web browsers available to search the internet. Learn to use Microsoft Internet Explorer, Chrome, and/or Firefox so that you can find whatever information you're looking for online quickly and easily.
Cyber-Safety Awareness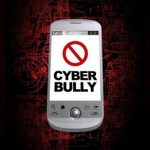 Unfortunately along with the great opportunities your knowledge of the world-wide-web will bring, there are safety concerns you need to be aware of. We'll teach you how to operate a computer in terms of internet usage with peace of mind you won't get yourself in any trouble.
Email Software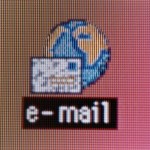 Email is a very powerful way to stay in touch with your friends and loved ones. We'll teach you how to use Microsoft Outlook and Windows Live Mail, or any other email program you may have on your device. Learning how to use these systems will enable you to send and receive emails, attach and save pictures and other documents, use online calendars, keep contact details, keep notes, manage tasks and more – far more effectively than doing any of this off-line.
Photo Editing Software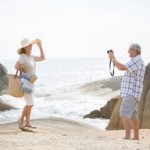 There's a reason why nobody gets photos physically developed at the shops anymore! Learning how to use this type of software is so valuable in capturing precious memories for free. We'll show you how to capture images from your camera (tablet or mobile) to your computer, as well as how to edit them.
Internet Banking
If you barely use the internet for anything much, internet banking would have to be one of the most useful applications out there. For many people this is only of the only reasons they want to learn how to operate a computer! Save time and effort by learning to do your internet banking safely from home – or anywhere if you have a device with internet access.
Microsoft Office

We can take you through the various incredibly useful programs within Microsoft Office. If you're looking to upgrade your skills for any kind of office duties, then learning these programs is an absolute MUST. These include:
Word – for typing letters, reports, minutes and other documents
Excel – for spreadsheets used for collating and sorting information, calculations, budgets, accounting and more
Powerpoint – for presentations using slideshows of text and/or images
Using Various Technology Devices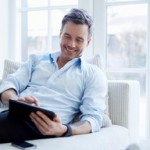 Learning how to operate a computer is just the start of your technological education. Most children these days will never even own a computer: they'll be far too pre-occupied using a myriad of other devices! We'll show you how to use an iPad, iPhone, smart phone, tablet and/or smart TV. This will seriously bring you into the 21
st
century with a good understanding of why and how technology can make our lives so much easier.
Removable Media Such As USB Sticks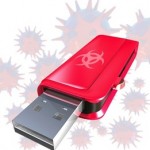 Once you can competently use external hard drives and USB sticks, you'll be able to back up data such as photos, documents, music and videos. You can also transfer data from one device to another, and you can include files much larger than can be sent via email.
Face-To-Face Communication Software

One of the key reasons for our clients wanting to break down the barriers of technology is to stay in touch with their loved ones. Software such as Skype or Facetime allows you to see as well as chat live to anyone from anywhere else in the world. These applications make the world a much smaller place and allow for much cheaper and better communication – visual as well as verbal, than just talking on the phone or in text.
Music Devices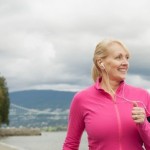 As ABBA sang, "Thank you for the music!" It's never been easier to listen to all your favourite songs. Learn how to manage and optimize music playback devices, such as iPods and MP3 players.
Websites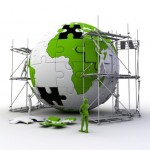 If it's a basic website you'd like to build, we can show you the basics of web page design. You'll find that although this is completely unfamiliar territory, once you learn the basics it's actually quite easy – believe it or not!
General Advice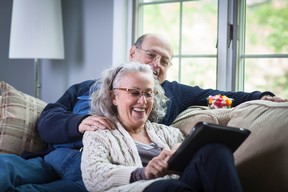 With so much technology available these days, we can give you some helpful advice and point you in the right direction as to which technology is best for your needs. This in itself can be a whole minefield! Together we'll break it down and simplify it for you, so that you know exactly what you do and don't need to learn in order to achieve your desired results.
As mentioned above, there may be more that we can teach you when it comes to technology. You just don't know what you don't know. And the more you learn, the more you realise there is to learn. We'll take the mystery and fear out of this new world of technology, and hold your hand every step of the way to make it as easy as possible for you to learn what you need to know.
We've been doing this for many years and so far we've never met anyone who didn't benefit from what they learned with us. Take the first step and contact us or call me (Marty) on 0421 228 223. I look forward to hearing from you soon!