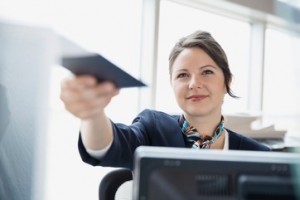 Are you looking at returning to work after maternity leave? Have you taken a long break from work to look after those beautiful babies, and now looking to return to the workforce? Or are you on WorkCover, having been injured at a previous workplace and now looking to transition to a new line of work?
When it comes to keeping up with new computer systems and technology, unfortunately it doesn't take long away from the job to fall behind. Whether you're getting back to work after maternity leave or recovering from injury, I have considerable experience that will prove invaluable in giving you the skills you need to rejoin the workplace.
How I Can Help You
Over the last decade and more I have assisted numerous people who are on a return to work plan, or transitioning to a new line of work for physical reasons. Learning how to use a computer can be pivotal to getting you up and running again in the workplace, and it can improve your self-confidence massively in the process.
If you've never used a computer before and are suffering from a very common fear of the unknown, I can get you comfortable with the basics of working in an office. Returning to work after maternity leave can be stressful if you don't feel confident in your skills, particularly if you still have that mushy-brain thing going on! The good news is that you fit into my area of specialty, and I promise to be very gentle on you. When you have the right support around you it's really not as difficult as you may think to gain the skills you want and need.
Getting Back To Work After Maternity Leave Or Injury: Where We Start
Often the starting point when getting back to work after maternity leave or injury is coming up with a resume that will get you into the job you really want. Your resume needs to be spot on, and this involves learning to use word processing and other basic skills. You may also need to know how to set up simple spreadsheets in excel.
It's inevitable that an office job will also require competent email skills, and you may need to become familiar with various email applications as different workplaces will use different systems for their email communications.
Putting Your Mind At Ease
All of these skills and more can be easily covered in our tuition. Returning to work after maternity leave or injury is one of my areas of specialty, as I love helping people get into a job they will enjoy, where they can make a solid contribution to society. I look forward to the opportunity of helping you get back into the workforce and into a role where you can grow and develop.
If you're looking at getting back to work after maternity leave or injury contact me to chat about how I can help you get the skills you need. I look forward to receiving your call!